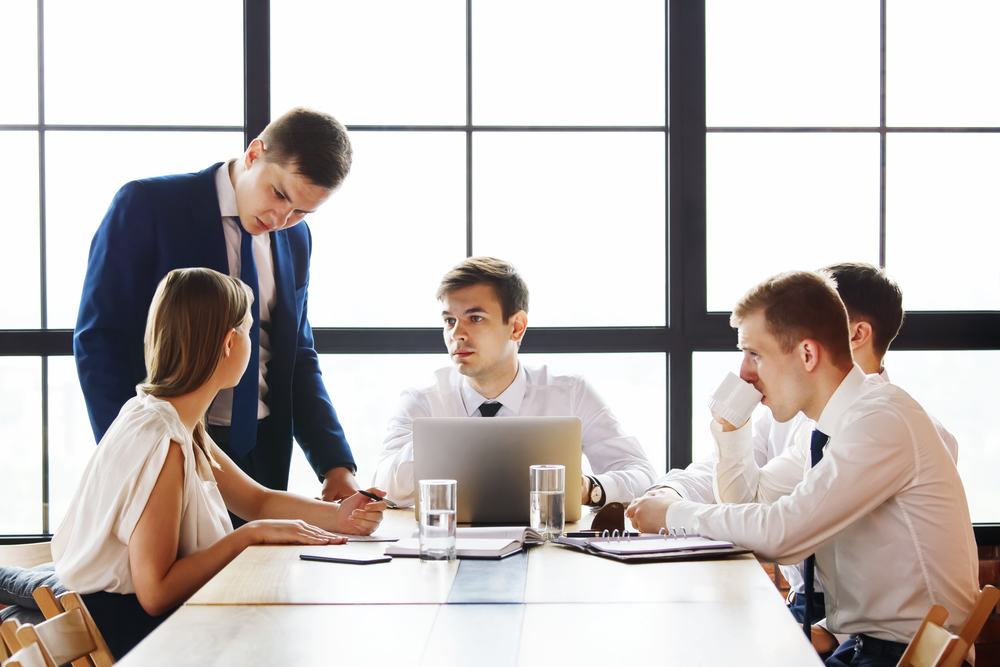 Ensuring Good Mental Health in the Workplace
As professionals face tighter deadlines, higher pressure, and grapple with their own needs and wants, mental health in the workplace has become a massive concern for HR managers.
At present, around 1 million Australian adults live with depression and more than 2 million have anxiety. With a greater pivot towards meeting mental health needs within the workspace, therefore, you may be wondering how to provide employees with the right support. Apart from support groups, mandatory time off, and other workplace policies, what can really drive staff wellbeing?
Our post this week dives into this topic and takes a look at a few initiatives you can take to ensure good mental health in the workplace. Let us know how they work for you!
Create a transparent and supportive culture
Many employees feel the need to hide their mental health conditions and suffer in silence. Given the stigma that is often associated with these issues, this isn't really surprising.
By creating a transparent and supportive culture in the office – where employees are open about their conditions and have the space to talk about it – it becomes easier for them to deal with the accompanying distress.
This allows each employee to perform better because they no longer expend so much energy hiding their mental illness. It's also more likely to make your staff feel safer and more content.
Apart from the tremendous benefits to the individual, organisations also reap rewards in the form of higher retention, increased output and productivity, and a satisfied workforce.
Provide telehealth mental support services
Telehealth or digital health support services make mental health care far more accessible, convenient, and discreet than it used to be.
By giving employees access to these services via their laptops or mobiles, you can ensure that they receive the help they need to deal with workplace stress. Certain services connect individuals to qualified psychologists, remotely, who recommend condition management techniques or even medication. These help employees lead healthier and happier lives and become more engaged in the workplace.
Certain organisations may even be able to conduct workshops on topics like stress management and on broader themes connected to ensuring good mental health in the workplace. These can prove invaluable not just at the employee level, but even for you to identify what can be done to improve staff wellbeing – a core duty of any HR manager.
Review the mental health wellbeing of employees and identify risk management plans
When it comes to ensuring good mental health in the workplace, complacency can be disastrous for both you and your teams.
While thing may appear to be perfect at first glance, your employees may be grappling with debilitating conditions behind closed doors. In order to ensure that they're always receiving the help they need, conduct anonymous surveys to better understand what they're dealing with and also, which workplace processes and activities lead to the most stress.
With this information in hand, you have greater awareness about the state of staff wellbeing and what needs to change in order to ensure greater happiness at work.
By identifying the right intervention strategies, it's easier to ensure that those who suffer from mental health conditions aren't brought to a boiling point because of triggers in the workplace.
Ensure greater sensitivity within HR-employee processes
As an HR professional, you are likely to interact with employees for a number of workplace activities. Whether these are appraisals, recruitment activities, or training, it's important that these are conducted sensitively, with a demonstrated awareness of any mental health condition an individual possesses.
Especially when it comes to discussing poor performance, it's important to adopt a non-judgmental approach. Ask the employee about what may be contributing to his/her performance and refrain from making any judgments or assumptions.
It's equally important to discuss any changes that could help him/her perform better. Whether this includes something as small as changing where they work or how much work they're handling, small changes can contribute to a massive difference.
Ensure good mental health in the workplace with the right HR strategies
Mental wellbeing is a high priority for many of us. As such, it's important that mental health needs are met, effectively, in order to ensure that employees are performing at their best and are enjoying what they do.
With the right strategies and approaches, it's now easier to ensure excellent mental health in the workplace.
Click here to find out more about our partnerships with employers to improve employee wellbeing. You can also contact us for more information!